The International Ocean Discovery Program (IODP), as well as its previous phases: Integrated Ocean Drilling Program (IODP, 2003-2013), Ocean Drilling Program (ODP, 1985-2003) and Deep Sea Drilling Project (DSDP , 1968-1983), is an international marine research collaboration that explores the Earth's history and dynamics using ocean-going research platforms to recover data recorded in seafloor sediments and rocks and to monitor subseafloor environments. In the past 50 years, IODP, the largest international collaborative research program, has been playing a most important role in the Earth science research and has revolutionized our view of Earth history and global processes through ocean basin exploration. IODP depend on facilities on three platforms (JOIDES Resolution from United States, deep sea drilling vessel Chikyu from Japan, and Mission-specific platforms from Europe) to implement expeditions with financial contributions from The US National Science Foundation (NSF), Japan's Ministry of Education, Culture, Sports, Science and Technology (MEXT), The European Consortium for Ocean Research Drilling (ECORD), China's Ministry of Science and Technology (MOST), Korea Institute of Geoscience and Mineral Resources (KIGAM), Australian-New Zealand IODP Consortium (ANZIC), India's Ministry of Earth Science (MoES), and Coordination for Improvement of Higher Education Personnel, Brazil (CAPES).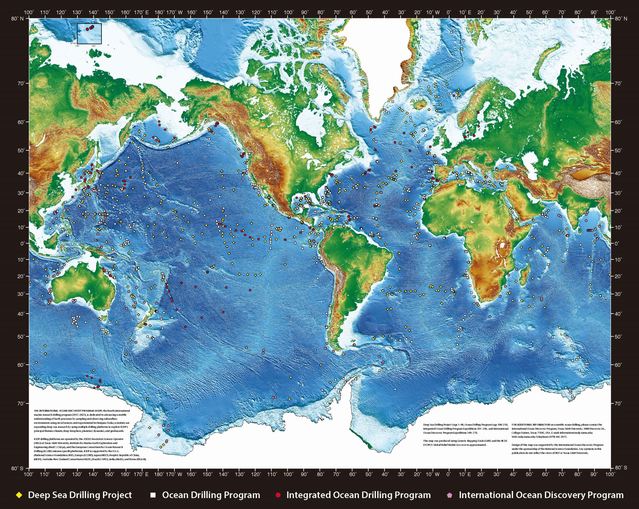 IODP depends on facilities funded by three platform providers with financial contributions from five additional partner agencies. Together, these entities represent twenty-three nations whose scientists are selected to staff IODP research expeditions conducted throughout the world's oceans. Scientist activities are managed by the IODP Program Member Offices.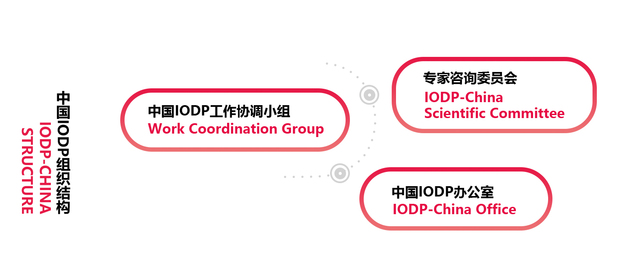 The IODP-China Office is located in our lab. Its major responsibilities are: to undertake the liaison and coordination of IODP organizations, offering supportive services for the IODP-China Work Coordination Group and Scientific Committees, organizing the scientists participating in IODP expeditions, and to organize Chinese scientists to participate in IODP Scientific consulting institutions and other academic organizations. The IODP-China Office is responsible for the transfer and exchange of documents, materials and information, the preparation of related reports, annual work plan and summary report for China's participation in IODP, and the publicity and outreach of IODP-China, and other tasks assigned by IODP-China Work Coordination Group and Scientific Committee.

More information: http://www.iodp-china.org/